---
Tactile Media

We provide MetaCard application and interface development services. Our approach: create compelling visual solutions that virtually jump off the screen, that you can almost reach out and touch.

We have developed all manner of application in MetaCard, from utilities to Web-enabled multimedia experiences. See the following links for more information and samples.

Example Applications Web Site Contact
---
The Digital Ranch, Inc. is an award winning company which has been developing custom software for both CD and web delivery since 1996. Our cliental includes companies and organizations such as Corel Corporation, Norbest, Sharp Electronics, University of Utah, and Washington Office of the Courts. Our experience with MetaCard is broad but not limited which allows us to be flexible to any custom software needs that you might have. We have extensive experience in consulting and have helped many of our clients turn a failed software project into a successful software product.

Our services include software and web development, consulting, network and IT administration, server and web hosting, graphic design, instructional design, and scripting/storyboarding.

For more information about The Digital Ranch, please visit our website http://www.digital-ranch.com or contact Michael Radulovich at:

Email: michael.radulovich@digital-ranch.com
Voice: 801 . 485 . 4503
---

Fourth World Media Corporation designs and develops custom applications for all major operating systems and the World Wide Web. Based in downtown Los Angeles, Fourth World offers more than fourteen years' experience developing applications for a variety of industries.

Our background is especially well suited for small and medium businesses who have great ideas for software products they publish commercially, or to build internal tools to assist workflow and cut costs. Specializing in high-level languages allows us to design and deliver efficient, attractive systems for relatively modest budgets.

In recent years a growing interest in multiplatform deployment has provided us with an opportunity to put our experience with HyperCard and SuperCard to work porting projects to Windows and UNIX using rapid-development tools such as Revolution.

Most of our clients have retained us for long-term maintenance and enhancements after we've successfully delivered their project. Several have invited us to assist them in other areas of their businesses as well, including providing customer support services, strategic technology consulting, and building database systems to help manage their growing sales.



Richard Gaskin
Fourth World

Tel: 800-288-5825
Int'l: 323-225-3717
Email: Ambassador@FourthWorld.com
Web: www.FourthWorld.com
---

Since 1987, HyperActive Software has created quality custom software solutions for a wide range of commercial and educational markets. As specialists in rapid application development, we build custom software tailored specifically to meet your needs, or we can convert your existing HyperCard or SuperCard projects to MetaCard for cross-platform deployment on either Windows or Macintosh.

Our long list of satisfied customers range from individuals to corporations, including Apple Computer, Inc. and the American Cancer Society.

For more information, visit our web site, or browse through our custom product pages for a sampling of solutions we have created for others. Then give us a call or drop us an email -- we'll be happy to discuss the many ways we can provide solutions for your unique software needs.

Email: info@hyperactivesw.com
Web: http://www.hyperactivesw.com/
Tel: 612-724-1596
---
Founded in 1994, Califex Studio develops in C++, HyperCard, SuperCard, WinPlus, and MetaCard. We focus on education at two levels:

For early learners
- engaging approaches to fundamental concepts
For professional education in Speech/Language and Occupational Therapy
- data access and display

We specialize in creating an ambiance for learning with colorful user interfaces that avoid cloying cuteness.
---

The Flexible Learning Company has developed commercial, educational and commissioned software since 1984.

We provide cross-platform consultancy services for cgi, interactive multimedia, database development and web pages for government agencies, education establishments, and corporations. We also undertake application conversions between HyperCard, SuperCard, and MetaCard.

Email: admin@flexibleLearning.com

Portfolio: www.flexiblelearning.com
---

TOTO Multimedia, founded in 1989, is a multimedia consultancy offering strategic solutions to corporations in the areas of computer-based training, electronic performance support, interactive marketing and advertising, multimedia product development, and Net technologies. TOTO is a team of diverse individuals with advanced degrees in Computer Graphics, Computer Science, Mathematics, Education, Instructional Design, Fine Arts, Painting, Sculpture, Law, and International Relations. We identify, analyze, and solve real-world business problems through the effective management of applied multimedia technology.
E-mail: info@toto-cgi.com
WWW: www.toto-cgi.com
---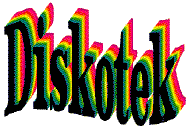 Diskotek will convert your HyperCard and SuperCard applications to MetaCard at a very reasonable price. Diskotek can also help in developing new projects.
E-mail : diskot123@juno.com
Portfolio: http://members.aol.com/diskotek1/

---

If you would like to have your projects converted to run under Windows, you should know that Sons of Thunder Software has begun performing platform conversions for our clients. We can either do it all, or assist you in doing it yourself. Conversions are possible to and from SuperCard, HyperCard, MetaCard, ToolBook, Director or Visual Basic (DHTML and other web-based solutions to be added later).
The basic approach is to have us evaluate your project to determine time/complexity in doing the conversion and identifying possible tradeoffs. After the evaluation, we will provide a cost for either conversion (engineering) or assistance in conversion (consultation), depending on which you prefer. Visit our website for more details.
Sons of Thunder Software created the HyperCard Converter for Allegiant, and has tons of experience with a wide variety of Macintosh and PC authoring tools.
If you are interested, please contact us via email at the address below.
Ken Ray
Sons of Thunder Software
Email: kray@sonsothunder.com
Website: http://www.sonsothunder.com/
---

We produce CD ROMs with interactive mathematical graphics, and specialize in the education market, although we have undertaken commercial work for multinationals and government agencies.
We also undertake cross-platform conversion work using our current authoring tools: Metacard and Revolution.
web: www.sumitsoftware.com. email: mike@sumitsoftware.com

---

DocuVenture provides a broad range of digital media development and consulting services -- from Web sites, Flash animations, interactive training, and multimedia presentations to multiplatform CD-ROMs and cross-platform conversion projects. We offer turnkey solutions, including: strategic planning, engineering, production, digital video, content creation, and design utilizing MetaCard and other multimedia tools for UNIX, Windows, MacOS and the Internet. Some of our MetaCard clients include Applix, Informix, Landmark Systems, SGI, and Sun Microsystems.
Please contact DocuVenture at:
metacard@docuventure.com
www.docuventure.com
voice: (303) 443-2822
---