Here are some examples of product demonstrations our customers have developed using MetaCard. Click on any image to load the full-resolution version of that image: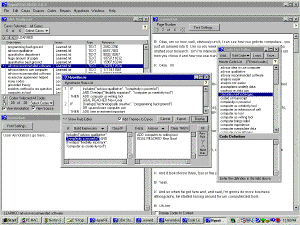 HyperRESEARCH is a research tool for qualitative analysis.

Available in Macintosh® and PC formats, HyperRESEARCH 2.0 enables you to code and retrieve, build theories, and conduct analyses of your data. HyperRESEARCH allows you to work with text, graphics, audio, and video sources. Thanks to MetaCard's fast interpreter and rich user interface components, HyperRESEARCH 2.0 has been getting rave reviews from customers for its ease of use without compromising a powerful feature set.

Developed in partnership between Fourth World Media Corporation and ResearchWare, Inc.
---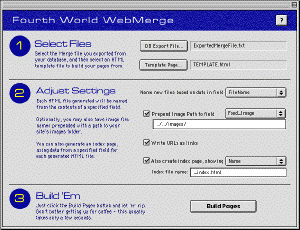 WebMerge generates static HTML pages from an exported database.

Works with most popular databases that export to Merge or tab-delimited formats, including FileMaker Pro and Microsoft Access. Generated pages can be uploaded to any server -- even AOL -- with no need for dedicated database hosting. Can optionally generate an index page as well.

With MetaCard's nifty development environment, we were able to add many new features for version 1.5 in just days, things that would have taken weeks to do in C++ or Pascal.

Developed by Fourth World Media Corporation.

---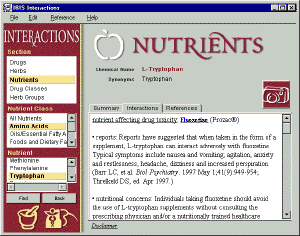 Interactions is a cross-platform database of drug-herb interactions based on scientific literature of medicine, pharmacology, clinical nutrition, and herbal therapeutics. Designed for physicians, pharmacists, and other healthcare professionals, it covers effects of herbs and supplements on drug metabolism and dosages, including positive synergistic effects and adverse side effects.


Developed for Integrative Medical Arts Group by Fourth World Media Corporation with HyperActive Software.

---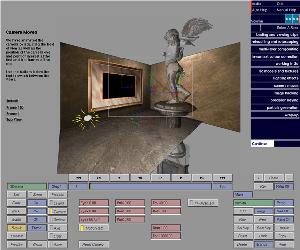 Discreet Logic effect* Demo

This cross-platform CD-ROM contains an extensive simulation demo of Discreet Logic's effect* (option 3) product, using images, video and audio. Prospective clients simulate the creation of a complex visual effects spot, using keying, painting, compositing, particle generation and many other special effects tools. It runs on Windows, SGI, and Macintosh systems.

---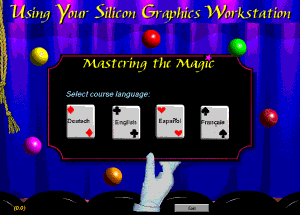 "Using Your SGI Workstation - Mastering the Magic" is a computer-based training course for novice UNIX users. This course has creative exercises, cool graphics, and an easy-to-use interface to help you get the most from IRIX 5.3. Four languages are supported, and the text displayed in MetaCard buttons and fields are changed dynamically depending on the language selected. See SGI's Silicon Surf for more information on SGI products.

---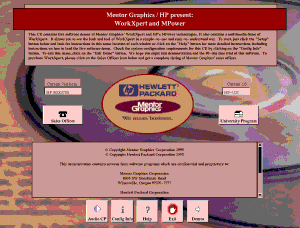 "Mentor Graphics / HP present: WorkXpert and MPower" a CD with live software demos of Mentor Graphics' WorkXpert and HP's MPower technologies, and a multimedia demo of WorkXpert. This is one of many interactive brochures Mentor Graphics has developed with MetaCard. For more information on WorkXpert and other products, see the Mentor Graphics Web site.

---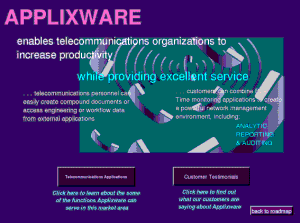 Interactive promotional and educational presentation prepared for Applix, Inc. by DocuVenture, Inc. The presentation focuses on four vertical markets addressed by Applix's suite of UNIX-based office automation and information management products. The MetaCard presentation was included on SunSoft Catalyst CDware and was also utilized for tradeshows and sales/marketing opportunities. For more information on DocuVenture's creative and technical services, contact them at (415) 851-3449 info@docuventure.com